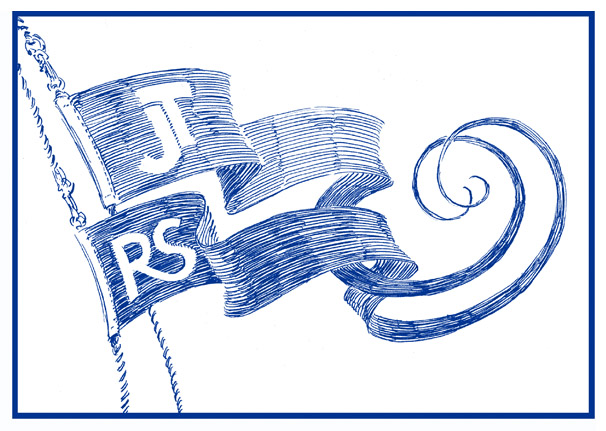 In this specially-printed envelope came this invitation.

It shows two signal flags representing each of the individuals about to get htched.

JT and RS met at the yacht club where the ceremony and reception was to take place, thus the nautical theme.
I received a frantic call the morning of the wedding. The mother of the bride arrived at the yacht club to see the typical ugly plastic table numbers boldly clashing with the flowers, decorations, her shoes and everything! Getting out the brush and ink, I came up with a set of numerals made by the double-tailed flag seen on the escort card.